Do you have stress or anxiety which is affecting your mood and disrupting your sleep?
Is a bad back or neck and shoulder pain getting you down and stopping you doing the things you enjoy?
Are niggling injuries preventing you from enjoying your favourite sport or getting the most from exercise?
Has illness or hayfever left your immune system in need of a boost?
If you answered yes to any of those questions then you would benefit from a massage.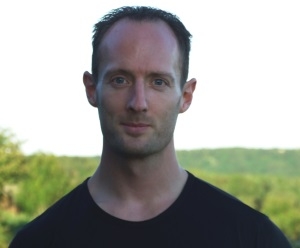 My name is David Hields and I am a qualified mobile massage therapist. I have been massaging in York since 2005, where I have lived all my life, and I have a diploma in massage therapy. I offer Swedish massage, deep tissue massage and sports massage in and around the York area.
Since 2008 I have also been a qualified advanced personal trainer which includes postural analysis, nutrition and weight management. This helps me diagnose the causes of many problems and offer advice on how to correct them to prevent their return after massage.
Client Feedback For Massage In York
Steve, Heworth 04/11/2017
I never thought I would be the type of person to have this type of thing but after a session with Dave I would recommend it to anyone it is helping a lot.
Jennifer Houlbrook 09/07/2017
Amazing!! Wonderful massage from a very knowledgeable man. David is professional and helped massively with a knot in my neck that is a source of regular headaches for me. I felt so relaxed and knew I was in good hands.
I couldn't recommend him enough.
Andy, Acomb 15/04/2017
Have had a couple of massages with David now and just booked another. David is very easy going and knowledgeable. I've always felt at ease during the massage and reaped the benefits afterwards. Looking forward to many massages to come!
Rachel Jackson, 02/2017
Very welcoming and professional. No rushing, solved my back problems caused by work. Would use again.
Kevin Dickinson, York 01/2017
Excellent massage, polite and professional too. Thank you, will use again.
Paul, Boroughbridge 16/11/2016
David demonstrated a thorough understanding of how the body works and how it is connected and was therefore able to pinpoint specific areas that required focus. After the first session my persistent lower back pain was relieved to a significant level so will be looking to book again.
Catherine, York 09/06/2016
David was both knowledgable and professional. My leg has been troubling me at the gym but the massage has helped a lot. Will go back.
Rick Firth, York 12/04/2016
My shoulder was tight from the gym. After a massage with Dave it feels much better. Highly recommended!
Emma Campbell, Filey 11/04/2016
I had my first ever full-body massage from David, and felt absolutely fantastic afterwards. He was knowledgeable, and gave me advice on how to deal with the aches and pains resulting from a combination of running, yoga, bad posture and sitting at my desk for far too long each day!
Susan Butler, Burnholme 29/03/2016
After my neck massage with David my neck felt so much better. Would recommend.
Laura Bannister, Filey 29/03/2016
David provides an excellent service and has helped with my sciatica issues as well as helping relieve stress from work. I wouldn't use anyone else now.
Prices For Massage In York Area:
Special Christmas Offer! £5 Off All Massages!
60 minute massage in York area was £35 – Currently £30
90 minute massage in York area £50 – Currently £45
Massages outside York area – Please contact me for price
Hours Of Business For Massage In York
Massage in York is currently open 7 days a week, 9am – 9pm
Contact Massage In York
If you would like to book a massage in York, or just find out more, get in touch. You can contact me on 07713 250352 or email david@massageinyork.co.uk and I'll get back to you as soon as I can.
Treament Information For Massage In York
Mobile Massage In York – FAQ
Pain Relief Massage
IT Band – Is It Causing Your Lower Back Pain
Gluteus Medius – Is It Causing Your Lower Back Pain?
Muscle Knots – What Are They And How To Treat Them
How Often Should You Get A Massage
Pain After Horse Riding – Causes And Treatment
Hip Pain After Horse Riding – Causes & Treatment
Hip Flexors – Causes Of Tight Hip Flexors
Full Body Massage – What Are They Good For
Stress Relief – How Massage Can Relax You
Tennis Elbow & Golfer's Elbow- Causes Of Elbow Pain
Calf Pain – What Causes It & How Massage Can Help
Squat Technique – Fix Your Form With Massage
Knee Pain – Causes & Treatment
Sports Massage – What Are They & Who Are They For
Swedish Massage Benefits & What To Expect
Can't Sleep – How Massage Can Help
Carpal Tunnel Syndrome Relief
Shoulder Pain Caused By The Rotator Cuff
Back Massage – Who Should Have One
Neck & Shoulder Massage Benefits
Tight Hamstrings & How They Cause Back Pain
Shin Splints – How To Get Rid Of Them
TMJ & Jaw Pain – How Massage Can Help
How Massage Can Improve Exercise Results
What Is Deep Tissue Massage
Migraines & Tension Headaches – How Massage Can Help
Sciatica & Lower Back Pain – How Massage Helps
Massage In York Facebook Page